A good copywriter possesses the ability the put together exactly the right words to convey your company's story to your target audience. Good copywriting is important to all forms of verbal communication from blogging to white papers to books. Good copywriting can be the difference in the success or failure of a content marketing campaign. To that end, we have been searching for a good copywriter to join our strategic partnerships.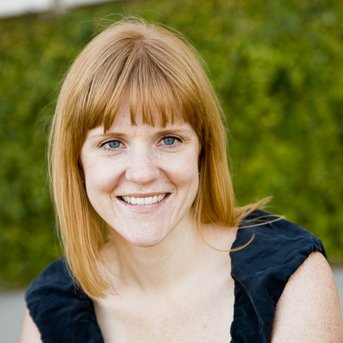 Today, I would like to introduce you to our strategic partner for copywriting, Annie Bleecker. Annie is a copywriter and content strategist who specializes in helping businesses deliver key messages in a way that resonates with their target audiences. She has been writing and editing professionally for seven years, both in print and online mediums. Her passion is B2B web copywriting, and she particularly excels at explaining complicated processes in clear, compelling language.
"My most rewarding challenges are helping service providers clearly explain what they do and how exactly their services translate to results for their clients."
In 2010, Annie began learning about content marketing and was instantly captivated by its potential. Shortly thereafter, she left her copywriting job at an in-house advertising department in order to go out on her own and help agile, forward-thinking businesses use content marketing to boost sales through increased web traffic and leads.
"Content marketing provides a real opportunity for businesses to build a loyal base of potential customers. People don't want to be 'sold' to; they want valuable information from an authoritative source. The business that can design its content around its customers' priorities will emerge as the market leader."
Prior to starting her consulting business, Annie used her writing and editing expertise to drive sales for Laitram LLC, a global industrial equipment manufacturer; increase article acceptance rates for professors and fellows at Tulane Health Sciences Center; and oversee production of educational media for Pearson Education, a world-renowned textbook publisher.
Her career in language began in Santiago, Chile, where she spent two years teaching Business English to executives at companies such as Fluor Corporation, ABN Amro, and Scotiabank. She is bilingual (English/Spanish) and received a degree in International Affairs from the University of Colorado at Boulder. She is currently pursuing an MFA in Creative Non-Fiction from Vermont College of Fine Arts.
We are proud to be partnering with Annie and look forward to the vital role she will play in helping businesses connect with their target audiences. If you need help with your copywriting, contact us today at 504.450.6912 or fill out the contact form in the righthand column.
{ 0 comments }