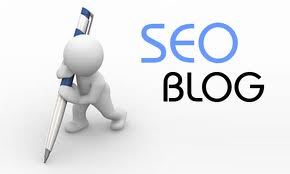 A few days ago, Joe B. wrote an article about Inbound Marketing being the best SEO. Yesterday, we attended a webinar created by HubSpot and SEOMoz that discussed the state of SEO in 2012 which gave detailed information that backs up the claim of Inbound Marketing being the best SEO.
Search Engines are really working to deliver fresh, relevant, and helpful content to people who are searching for answers online. For businesses, this means that you need to be creating that kind of content on a regular basis so search engines can find it, index it and deliver it to people who are looking for it. The easiest, most efficient way to create this type of content is with a blog.
Look at your competition. Are they blogging? Are they creating great content for people who are searching online? Are they distributing that content through channels such as social media? If they are, you have no time to waste, you need to get started immediately. If they are not, you still have no time to waste because this is an opportunity to set yourself not just apart but ahead.
Need help? Contact us at [email protected] and we can help you get started and also give you access to our latest webinar where we help you come up with content types and brainstorm topics for great blog posts.