Have you ever watched the TV show Kitchen Nightmares? On the show, Chef Gordon Ramsey goes to restaurants that are in trouble and tries to help them get headed in a direction that will bring them success. It seems in many cases the restaurant owners in the show have lost their way. They don't have the passion they need. They let their employees run the business while they hide in an office or the bar. They don't have methods in place to check for quality.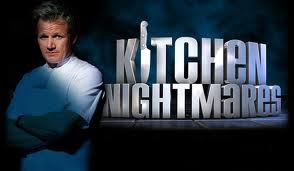 When Chef Ramsey comes in, there is often a lot of yelling and tears and resistance to change, even though it is clear that, without change, the restaurant will fail. So much drama!
How would your internet marketing plan stand up to someone like Chef Ramsey? Does it showcase the passion you have for your business? Does it include clear strategies and tactics to reach those objectives?
When you are marketing on the internet, you don't get to see your customer face to face. You may not know if your customer is unhappy with your product of service. Your internet marketing plan needs to include a way to interact with your customers to get feedback. Social media is a great way to accomplish this.
It can be a bit difficult to show your passion on the internet. Blog marketing is a great way to show your passion and expertise. You can also get comments and interact with your customers this way.
People who visit you on the internet don't know if you are hiding in your office. However, they do know if you respond in a timely manner to them when they submit a form or place an order or make a comment. Part of your plan may need to include a plan for timely responses.
Of course, you don't need the drama, the yelling, the tears, etc. Your internet marketing plan can save you from the nightmare.
Key take-aways:
Even though you are not face to face with your customers on the internet, you should plan for ways to interact with them.
You should find ways to show your passion for your business as part of your internet marketing plan.
Next steps:
Look at your internet marketing plan and make sure you are showcasing your product or service in a way that is helpful to your customer.
Leave a comment telling us and others how you use your website, social media, or blogging to interact with your customers as part of your internet marketing plan.