I'm getting out my soapbox this morning.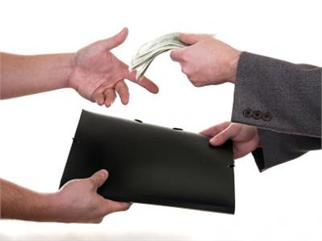 Facebook is a great marketing tool. But, always remember that it is just a tool. Like any other tool, if it is not used properly, it can be worthless or even harmful. You have probably seen pages that are put up. The page owner posts a few things and then seems to forget his page exists. That is a good example of how not to use Facebook for business.
Some business owners think that being on Facebook will be a magic bullet that will save their business. They don't know how, but everyone else is doing it so they should too. They get discouraged when people don't "like" their page and wonder why they are not getting a ton of business. After all, they are on Facebook, right?
Then there are the business owners who think it is a great idea to have a business page, but they don't want to have a personal profile. I've heard this many times. They want to get business from using Facebook, but they don't want people to really know anything about them personally.
Facebook is not a magic bullet. Again, it is a tool. You have to think of how what you offer on Facebook is useful to people who visit your page. The old saying that "people don't care how much you know until they know how much you care" is very applicable to Facebook for business.
Facebook is free, but it does take time. It is "social" media and it takes effort.
Okay, I'm stepping off my soapbox and putting it away.
Key Take-Aways:
Facebook is great marketing tool, but it is not a magic bullet. It takes time and effort to yield results.
Facebook is a "social" network. You have to be social! People don't do business with a page, people do business with people.
Next steps:
Take the time and effort to interact with people on Facebook and keep your page and profile current.
Download the Facebook for Business 101 eBook for step-by-step instructions for key processes, tips and ideas for your Facebook business page.