Before starting any marketing campaign, it is important to establish your target market. Who is the perfect customer for your product or service? At Wharton Marketing, we understand that without first building a strong foundation, any marketing efforts will not be as effective as possible. To that end, we have been forming strategic partnerships with people who have the expertise to ensure that your marketing efforts deliver a measurable return on your investment.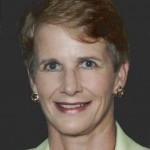 Today, I would like to introduce you to one of our new strategic partners, Cindy Fromherz. Cindy is our go-to person for business research and analysis. She is especially concentrating on helping our clients discover their target market and hone in on the most profitable niche areas for their business. According to Cindy, "In today's challenging business environment, knowledge is power. And the basis for knowledge is quality, targeted information. Armed with the knowledge to make smart decisions, you can increase your company's competitive advantage while reducing financial risk."
Cindy has over thirty years experience in research, economic development, and urban planning. Cindy served as Director of Research for the regional economic development partnership serving southeast Louisiana. Earlier jobs focused on strategic planning, business assistance, community and real estate development, and environmental planning.
Cindy Fromherz attended Vanderbilt University and graduated from Tulane University magna cum laude, Phi Beta Kappa.  She also received a Masters of Urban and Regional Planning from the University of New Orleans.  She is the immediate past President of the New Orleans Women's Professional Council, and is on the board of a number of civic and professional organizations.
We are proud to be partnering with Cindy and are looking forward to the vital role she will play in helping businesses increase their ROI by really reaching people who are looking for their products and services in a very targeted way.