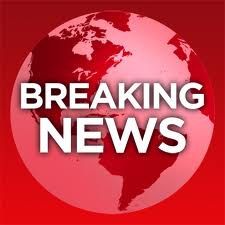 At Wharton Marketing, we have been busy, recently, building strategic partnerships and growing our team. While we used to focus mainly on website design with other marketing services added, we are now moving our focus to a more comprehensive inbound marketing approach.
We often meet business people who tell us they have a website or a Facebook page or a Twitter account but they aren't really getting good results. Working with our partners at HubSpot and through our strategic partnerships that we have been building in the past few months, we can offer businesses a way to ensure they are getting a good return on their investment of time and money that helps them build their business. In addition to website design, we can help businesses:
Set goals using our interactive tools that help you discover how much a customer acquisition cost, how many customers you need to acquire to reach your target, how much the return on each acquisition must be and what time frame is resonable.
Identify your target market with help from one of our strategic partners who will provide you with a questionnaire to start the process. This partner has incredible research tools and will work with you to find the right market for your products and services.
Create an online presence for your target market. Once you have set goals and identified your target market, we can help you build the online presence to attract visits from those who are actively looking for what you have to offer.
Create compelling content. Once you have attracted people to your online presence, you have to give them the information they are looking for. We can help you create compelling content that will help support a purchase decision from your targeted traffic.
Create calls to action and landing pages. When your target market finds you online and seesStrt that you offer the information that they are looking for, it is time to give them a way to convert into a lead or customer for your business. We can help you create offers for your visitors that are compelling and helpful to your visitors and that can move them closer to a sale for your business.
Analyze your results. By measuring what works and what needs tweaking, we are able to consistently and constantly improve your results and keep you moving towards your goal.
We are very excited about how we can help your business. In the coming days and weeks, we will be introducing you to our new partners and showing you how we can help you through each step of effective online marketing that will get you real, measurable results.
Stay tuned!