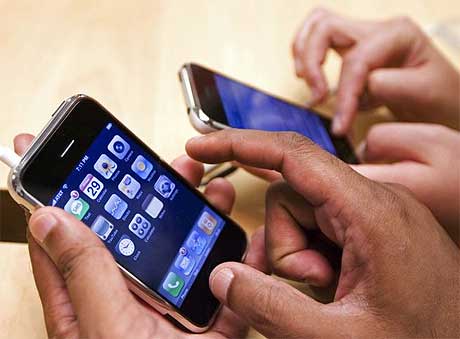 Smart phones have changed the way people shop, communicate and live. According to a survey by telecommunications equipment vendor Ericsson, 35 percent of Android and iPhone owners in the U.S. use apps such as Facebook before getting out of bed. In 2010, over 50% of internet access was done via a handheld device. Many of the under 30 crowd don't have a land line and never use yellow pages.
We used to say if you aren't on the web, you are invisible to much of your market. Now, you have to think about being found and seen on mobile or you will be invisible to much of your market.
Try it out and see. Look at how your site shows up on a mobile device (or if it can even be rendered by mobile). Does it need some work? Think about adding a mobile friendly version of your site that will render when it is being viewed on mobile.
Check out your social media presence. Are you building your network in social media sites such as Facebook and Twitter? If someone asks, "Does anyone know someone who _______________?" (fill in the blank), will anyone think of you and your business? If you have social media accounts that you don't use to engage and inform, you may not be on the radar for a recommendation.
Consider offering mobile coupons and running mobile ads to drive traffic to your location. Studies show that mobile ads are five times more effective than internet ads.
If you don't have a mobile strategy, you definitely need to start thinking about one.