1&1 Internet recently reported that up to 40% of small and medium size businesses still don't have a website. That is shocking news. Social media has, in many cases, taken the place of the business website; but business owners need to understand that social media, while very important, is a tool in an overall marketing strategy. A business website is also a very important tool, but it must be a website that performs.
In the past, a business could just put up a static site and call it a day. Today, your website must attract visitors, educate them and convert them into customers. That is a lot to ask of a website, but when done right, it can bring a significant return on your investment. Businesses must integrate social media, content, blogging and more to meet the demands of today's consumers.
Consumers now want to be educated, they want to be informed more than "sold." This is a fundamental shift in consumer behavior.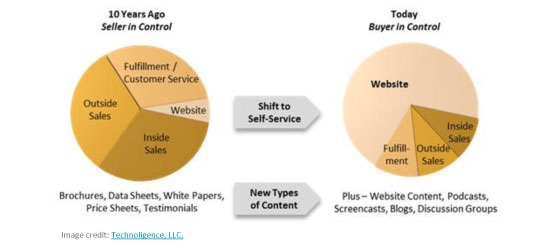 What are you doing to inform consumers about your products and services? When a visitor comes to your site, are they getting information that will help them make a buying decision? Can they find it easily? Realizing the power of information is a great first step in making your website an inbound marketing machine that performs like a champion.