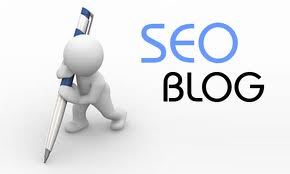 Should blogging be part of your SEO strategy? The short answer is "yes". We've talked a lot about how the more content (i.e. pages) you have on the internet, the better your chance of showing up in search engine results. And there is no better way to put more targeted content on the web than by using targeted blog posts.
When I say targeted blog posts, I mean blog posts that are targeted to specific keywords or keyword phrases. Have you ever looked at your analytics and found that visitors got to your website using search terms you never thought of? Well, do some keyword research on these and other phrases you think people might be using to search. Then write your blog posts targeted toward the keyword phrases that are getting the most searches. Each blog post should target a single keyword or keyword phrase.
While the pages of your website remain fairly static over time, you can easily add fresh, relevant content to the web through keyword phrase targeted blog posts. Search engines, as well as people, love fresh, relevant content. So give it to them.
Blogging as an SEO strategy and as a people optimization strategy (POS) will help you get found by search engines and people!
Key Take-Away
Blogging is a great way to optimize for search engines as well as people.