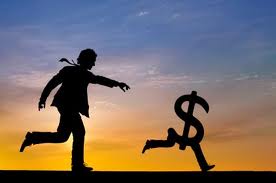 We have recently been participating in a great sales course by Frank Belzer and Rick Roberge for Kurlan and Associates. This program was offered to Certified HubSpot Partners. It has been quite a learning process for us. We have lots of experience with marketing, but not so much with sales. This 12 week course has taught us a lot about how we can do a better job defining what problems we can solve for our customers.
Rick Roberge recently wrote a blog article that struck home with me. He was talking about how often we tend to like to stick with people with whom we are familiar and comfortable. We want to talk to people who have the same problems as we do.
I've seen this many times at networking events where everyone from the same company sits at the same table and talks only to each other instead of talking to people that they might actually be able to help. I bet you have seen that too.
I've also seen that same problem online. Every industry seems to have its own jargon and special ways of communicating. Sometimes we use that same language on our websites, forgetting that people in our target market may not understand what we are saying.
Rick has five ideas that might help:
Quit some of your industry groups and associations. Join some of the groups and associations that your customers join.

Quit hanging around with people in your industry all the time. Go where your customers hang out.

Quit talking to people that have the same problems and issues that you do. Start talking to people that have problems and issues that you can fix.

Quit talking to people that have the same problems and issues that you do. Start talking to people that can help you fix problems and issues that you have.

Read that again. It's not a duplicate.

Quit stalling and procrastinating. Module #3 addresses identifying, finding and attracting PEOPLE THAT WANT TO BUY WHAT YOU HAVE.
Good advice from Rick for any business. As he said, "It's not rocket science, it's sales."
Frank and Rick are offering this same 12 week course as an on demand webinar series. The course is designed for Value Added Resellers  /  Individual Salespeople  /  Entrepreneurs / Owners  /  Channel Sales  /  Distributors / Dealers  /  Independent Reps.
The 12 week course costs $199. However, if you say that you were referred by Christi Wharton, they will give you the partner price of $149.  Email me [email protected] if you want to take advantage of this great opportunity to learn from some of the best in the business, and I'll send you the link to sign up!