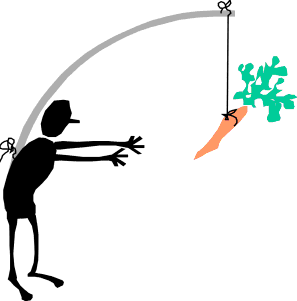 There are several things that could motivate your customer. This past Saturday, I was on a call with Jonathan Peters where he discussed 16 Motivators as identified in a study by Professor Steven Reiss of Ohio Sate University. Reiss found that 16 basic desires guide nearly all meaningful behavior. The desires are:
power
independence
curiosity
acceptance
order
eating
romance
saving
honor
idealism
tranquility
social contact
family
status
vengeance
physical exercise
As you can see, some of these desires are physical while others are psychological. Not all of the motivators are true for everyone. Most have a few that are true for them. The other important point is that what motivates you is most likely not what motivates someone else.
What motivates your customer? How can you use this list of motivators to find out? The great thing about Inbound Marketing is that it not only includes "Get Found" and "Convert", but also includes "Analyze." When you are creating content and calls to action, you have the opportunity to target different motivators and measure what is most effective.
We are coming to the end of Summer. Now is a great time to start planning for the last quarter of the year. Think about what calls to action you can create to convert more visitors into leads for your business. Put a plan in to action to make a difference in your business.
Tell us what motivates you!