A new Pew Internet & American Life Project study "Smartphone Adoption and Usage" by Aaron Smith shows 25% of smartphone users in the U.S. use their smartphone as their main internet access. Sixty-eight percent of smartphone users access the internet or email using their smartphone on a typical day.
Here are some other results from the study: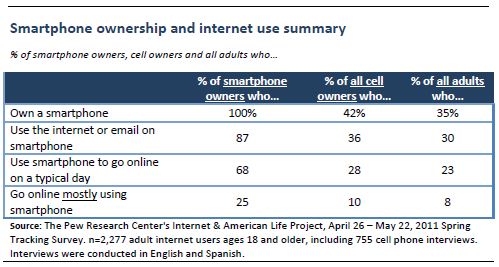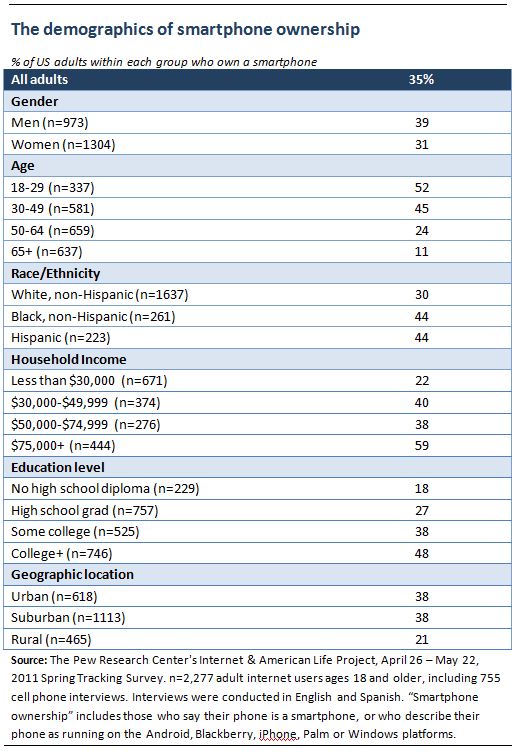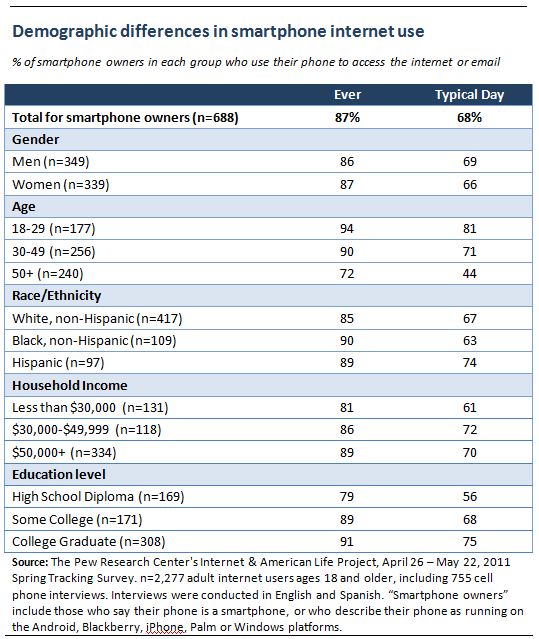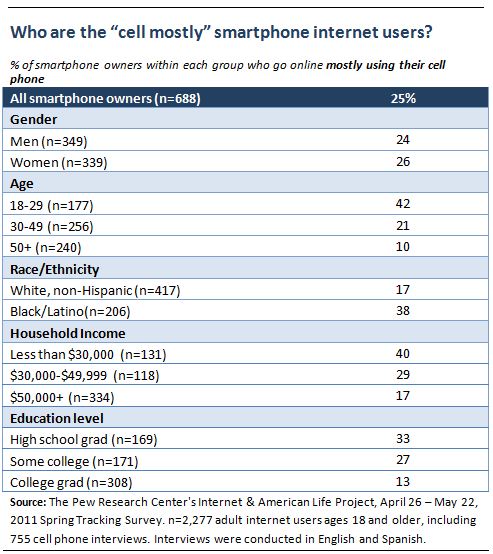 Smartphone access to the internet is on the rise. If your business has a website, it needs to be mobile friendly. If it's not, you may be missing a lot of your potential customers, especially if your customers are between the ages of 18 and 29.