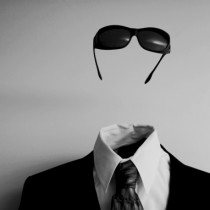 When someone searches for your local business, can they find you or do you feel invisible? We help businesses all the time increase their visibility on the web so they can be found by people who are searching for them online. There are a lot of things you can do to help people find you online. One of the things that is often overlooked is claiming your local listings.
Each month over 10 BILLION online searches are done by potential customers and 40% are for LOCAL businesses! You can easily see how you are listed and add yourself to local listings through a great little website called getlisted.org. You just enter the name of your business and the zip code, and this website will check your listings in the major search engines as well as Yelp, Best of the Web and HotFrog. It provides you with links that will direct you to the pages where you can add or update your listings.
When you are looking at your listings, make sure you provide complete information. When people find you in local listings, give them as much information as possible. And, by the way, don't forget to include your keywords in your information! Some of the local listing services will also allow you to post coupons and specials as well. That may be something you will want to consider adding to enhance your local listings.
As I mentioned, there are a lot of things you can do to help people find you online. Claiming your local listings is an easy step that every business can and should do!
If you are in the North Arkansas area, check out the Get Listed Locally seminar that is being held by the Arkansas Small Business and Technology Development Center.