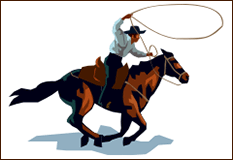 Hope everyone had a great week. Here is a roundup of some of the best in Inbound Marketing for the week:
17 Things Marketers Should Delete From Their Facebook Strategy NOW! – HubSpot
See if you are making some of these mistakes when you are executing your Facebook strategy. No strategy? That's in there too.
More or Less? – Seth Godin
More thought provoking words. Seth always challenges us to do better.
Placebo Effect Marketing – CopyBlogger
Can the right glass really make wine taste better or is it just good marketing?
Answers to Your Top Social Media Questions – HubSpot
From the Science of Social Media webinar which was the largest online marketing seminar . . .ever! Broke a Guinness World Record. Congrats to Dan Zarrella.
Money Quotes – Steve Jobs Style – Wired
In the wake of Steve Job's resignation as CEO of Apple, a look back at some of his quotes – this is a fun read.
Steve Jobs – Think Different – Wharton Marketing
Speaking of Steve Jobs, Joe B. reflects back on how he has affected technology.
Have a great Saturday. Hope you have some time to add some content to your online presence. More Content=More Leads!