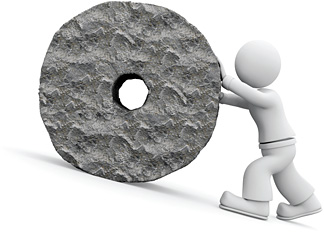 How about that? When you are looking for something online, you find it. That is the simplest, most direct and best website strategy there is. As Seth Godin says, "Many websites say, 'look at me.' Your goal ought to be to say, 'here's what you were looking for'."
It really is that simple. When someone finds your business online, it is usually because they were looking for you. Give them what they were looking for! Make your information easy to understand. Make it easy to navigate. Make it attractive. Make it easy to convert by including compelling calls to action. Use a blog to incorporate fresh, interesting, up to date information.
Measure your results. See what is working and what is not working. Get rid of what is not working and improve what is working to make it better.
Don't try to reinvent the wheel here. What works, works. Do what works.
"We need to stop interrupting what people are interested in & be what people are interested in."
~Craig Davis CCO, Worldwide
J. Walter Thompson (world's 4th largest ad agency)