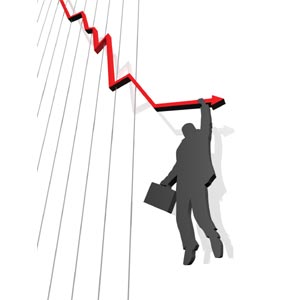 Reading the news can be kind of a depressing proposition these days. Some have said that this is a great time for those who have lost their jobs to start their own business. Of course, starting your own business may not be the best idea for all. Here are some of the myths that you need to be aware of:
Myth 1: You can be your own boss. Nothing could be further from the truth. Once your start your own business, you actually increase the number of "bosses" you have because, now, all of your customers are your boss. Now, instead of just keeping one or two bosses happy, you have to keep all of your bosses happy because they are the ones who decide whether or not you will get paid!
Myth 2:  You can set your own hours. While you are working for a regular employer, you probably worked set hours. When you own your own business, you have to work whatever hours are necessary to get everything done. Especially in the beginning when you probably won't have employees to help you, you are it. You do everything. That often means working long hours, weekends and holidays.
Myth 3: I have always loved cooking/making dolls/fishing… Now I will get to do what I love all the time. While you will get to spend some time getting to do what you love, you will also spend a great deal of time running your business. That means doing things like management, marketing and bookkeeping among others. Running a business is more than just making a product or providing a service. It is much more, and that is something you need to keep in mind.
Myth 4: I will get rich because instead of working for someone else, I get to keep all the money myself. Unfortunately, most businesses will have a hard time making any profit in the first year because they will need to be putting any money they make back into the business. They will need to invest in their own business to keep it going and improving.
Over 90% of start up businesses fail. That may be because they believe the myths. So, what can you do? If you still have a job and you are thinking you would like to own your own business, start small and do it on the side. Try it out first. If you do not have a job, think about what your product or service offers to your target market. Do research. By the way, the best source of new business research can come from your local small business development center.
Learn how to connect with the people who may be interested in your product/service. Use social media to connect with everyone you know that may support you in your effort. Consider how inbound marketing can help you reach people who would not otherwise know about you. Inbound marketing is all about being there when people are looking for you. When you can, get some help with your inbound marketing. Get someone to help you get found. Start blogging about what you offer. Start coming up with compelling offers for your target market.
This truly is a challenging time. What are you doing to survive and thrive? Would love to hear your ideas.
Get a free 30 minute inbound marketing consultation.