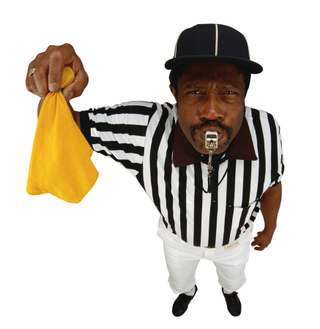 According to a report by Search Engine Land, the head of Google's search spam team, Matt Cutts, was asked this question on a recent SXSW panel discussion:
"With so many SEO companies showing up claiming to do SEO, a lot of markets are getting saturated with optimized content…What are you doing to prevent, for example, if you're looking for something, and the first page is just optimized content, and it's not what you're actually looking for? Are you pretty much out of luck if you're not optimizing your site but it has relevant content? If I'm a mom or pop and I'm trying to optimize a site by myself, I'm going to get beat by people paying thousands of dollars."
Matt explains that the new over optimization penalty will be introduced into the search results in the upcoming month or next few weeks. The purpose is to "level the playing field," Cutts said. To give sites that have great content a better shot at ranking above sites that have content that is not as great, but do a better job with SEO.
In an article by our HubSpot Partners, they predict that "If your content is driven by topics, you shouldn't expect to be penalized when the new algorithm update rolls out, even if you do take the time to search engine optimize that content with keywords and relevant links. If your writing is driven by keywords, however, we predict it's more likely you'll suffer some search ranking slips."
Does that mean that SEO does not matter? Matt Cutts also goes on to add, "SEO can often be very helpful. It can make a site more crawlable; it can make a site more accessible; it can think about the words users are going to type whenever they come to a search engine to make sure those words are on a page. The same things you do to optimize your return on investment and make sure things spread virally or socially are often the same things that work from a search engine perspective…but there are some people who take it too far. If you're white hat or doing very little SEO, you're not going to be affected by this change."
Also on the panel was Bing's Duane Forrester, who added, "If you're not engaged socially, you're missing the boat because the conversation is happening socially about you and about your content. Those are really important signals for us. Whether you're involved or not is your choice, but those signals still exist whether you're in the conversation or not."
We also know that search engines like fresh content as they have told us in the past. So what does this mean for you and your business?
You must keep delivering fresh, interesting content to the people who are looking for your products and services. Obviously, if you want to rank for a keyword or phrase, those words will have to be included on your site. It seems that people who try to "game" the system make it more difficult for small businesses. Search engine companies like Google and Bing have told us over and over how to use keywords effectively to optimize our content. I'm not sure how they decide what is "over optimized." The problem, in my opinion, is that search engines are in fact "engines" and they have to decide what to deliver based on something tangible.
The easiest way for a small business to deliver fresh and relevant content is through a blog. Blogging can be time consuming, as can social media, but for today's small businesses, it appears that they are a must.
What do you think of Google's announcement?
[pinterest]