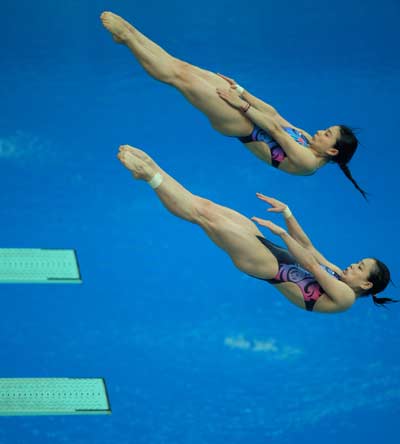 I have enjoyed watching the Olympics this past weekend. It is fun to see sports that you otherwise don't really see much. One of those is the synchronized diving. I liked what one of the commentators said as the American divers were taking their last dive. She said, "What do you do when the pressure is on? You make your last dive your best dive." I think that is true in business as well, we need to make every interaction with our customers and potential customers our very best.
It is never too late to start filling your sales funnel with lots of highly qualified leads that can become your customers by leveraging the power of Inbound Marketing. If you aren't focused on using the internet properly, you're missing valuable opportunities to get more business.
Join me this Wednesday, August 1st at 2 p.m. central time as I show you the steps you need to take to make your web presence a marketing machine that delivers high quality,  leads (potential customers) for your business.  
Here is the agenda, give me 45 minutes and I'll show you:
What the number one tool is to help your website get found online.
How to integrate social media in to your plan to get more leads.
How to get more visitors to your website to convert into high quality leads.
How to achieve measurable results in the most efficient and effective way.
Marketing has changed and if you are still marketing the way you did even 5 years ago, you are missing out on a ton of leads and customers that you could have for your business.
Register now, because this event will fill up fast.







And, don't forget to share this webinar with your friends and colleagues so they can learn more about inbound marketing too!