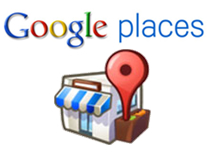 Recently, I wrote an article about local listings. Yesterday, we attended Herb Lawrence's seminar "Get Listed Locally", and what I found out was that only 10% of businesses have claimed their local listings! That was shocking. I'll restate the statistic from the last article: Each month over 10 BILLION online searches are done by potential customers and 40% are for LOCAL businesses!
Even if your business, like ours, serves people in and out of your area, you should claim your local listing. Our business is a B2B that serves people in 7 different states (and growing). However, we know that we are still local as well. Have you claimed your local listings?
Here are some great tips from Herb Lawrence who is the Center Director for ASU's Arkansas Small Business and Technology Development Center:
Go claim your local listings at Get Listed. This service lists the main search engines and directories that you need to be listed in. It let's you know if you are already listed and gives you links to claim or edit your listing.
"Tweak out" your listings – Use your real business name consistently. Make sure that you use your keywords so people can find you when they are looking for you. Ensure that your information is 100% accurate, and make your business description compelling.
Include the maximum number of photos and videos allowed. Take advantage of those opportunities (note to self: do that today!).
Maximize ALL EXTRA details allowed and make sure the service section is complete.
Create unique special offers and coupons.
Generate citations or links back to your site. You know search engines love links back to your site and you can create some of those yourself by creating a profile in Yelp and Hotfrog, as well as others.
Generate customer reviews. When someone says something nice, ask them if they would be willing to post that review on your Google Places page. This is an important part of getting your local listing in the "A" position, so make the effort to do this.
Thanks Herb for another great seminar that included important information that all small businesses need to know, and for these great tips!