Yes, I'm talking about blogging again. I know, I know, you don't want to blog. You love Facebook, but you just don't really want to get into blogging. You've heard that studies show that small businesses that blog get: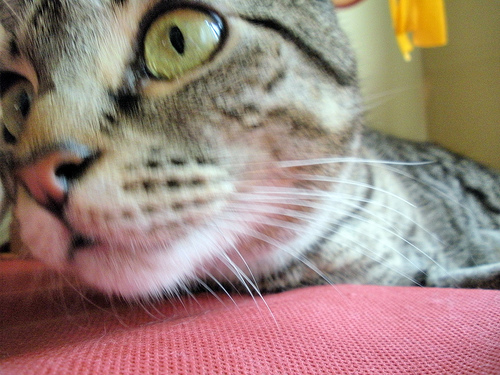 Still, you have your reasons. The reasons that most companies don't blog can be wrapped up in one – they are afraid.
They are afraid they don't have anything to write about. They can talk to people all day long about their product or service, but when it comes to writing, they suddenly don't have anything to say.
They are afraid they don't write well enough. Maybe, they think their 8th grade English teacher will be reading their blog instead of the people who are interested in what they have to say about their products.
They are afraid they don't have time. They are very busy and writing a blog takes time.
They are afraid they don't have the technical skills necessary to write a blog. After all, this is not like writing in a notebook, this is writing on the web so it must be complicated.
Any of those ring true with you? In the next couple of weeks, we will be addressing these blogging concerns for all the scaredy-cats out there and put your fears to rest. We will also discuss some tips and tricks for blogging and how to make your company blog the most successful and profitable part of your internet marketing strategy..
So, stay tuned, every Monday, Wednesday and Friday here at the Wharton Internet Marketing Blog. We will also be announcing a new opportunity for you to not only be a great inbound marketer, but to get an inbound marketing certification as well!
If you are anywhere near the North Arkansas area, you can even come listen to me talk about blogging in a 3 hour seminar for the Arkansas Small Business and Technology Development Center on May 24th from 1 -4 pm at the Donald W Reynolds Library. Don't be a scaredy-cat. It will be lots of fun!
Sign up for the seminar by calling the ASU Small Business and Technology Development Center at (870) 972-3517