In addition to the Wharton Internet Marketing blog, I have a personal blog called A Southern Life. I have been very impressed with how companies are finding their brand names in blogs and connecting with that community. Here are a few examples:
Case 1: Domino Sugar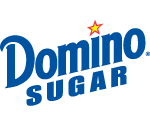 Last December, I posted a recipe that I got from the Domino Sugar site. I linked to the site because I thought they had a lot of great recipes. A few days later, I was contacted by Domino. They saw my blog post and asked me to write another blog with another recipe from their site. They sent me a $20 gift card to pay for ingredients and just asked that I mention the gift card and link to their site again. Of course, I was happy to do that. It benefited the readers at A Southern Life, I got a gift card and Domino sugar got more visits from my readers.
Case 2: Triscuit

In May of this year, I received a similar offer from Triscuit. They were promoting their home farming program. I garden and I blog about gardening and the people who frequent A Southern Life apparently are interested in gardening as well. It was a great fit and I was happy to promote them and I received a gift card and 2 boxes of triscuits!
Case 3: Mikasa


This past week, I posted a tablescape using dishes from Mikasa (my mother actually put the tablescape together with her dishes). I mentioned that the dishes were Mikasa as well as mentioning the pattern. A person from Mikasa commented on my blog. He said:
Hi Christi!
This is Blake with Mikasa. We are loving your mother's table design! The dinnerware and tablecloth compliment each other so well- the perfect modern meets vintage creation!

We'll be featuring your blog on our Facebook page today, so be sure to check it out!
http://www.facebook.com/mikasadining?ref=ts#!/mikasadining?ref=ts
Well, of course I checked it out, became a fan and told my friends!
These are three companies that get it. They are joining the conversation and promoting the conversation about their brands and products and they are doing it a very savvy way.
How can you do something like this with your product? Go to Google and set up Google Alerts for your product or brand name. When someone mentions your product, go check it out and join the conversation. You could also get involved in blogging communities that might have an interest in your product. Offer a blogger your product for review. Give them an extra to offer to their readers as a give-away. Start your own company blog and offer information that people will link to and pass along. Their are lots of great ideas out there!
What is your company doing? Let us know in the comments!